Description of the activities carried out:
Date: 23/07/2021
Location: Rio, Greece
Content:Presentation of the project and the app created, discussion about opportunities offered by eco blue tourism, sharing good practices.
Number of participants: 35
Description of the multiplier event activities:
The multiplier event took place in an event space outside the city of Patras, observing all the necessary protection measures concerning the pandemic situation The participants are the mix of youth workers, students, teachers/educators as well as project managers and representatives of local businesses.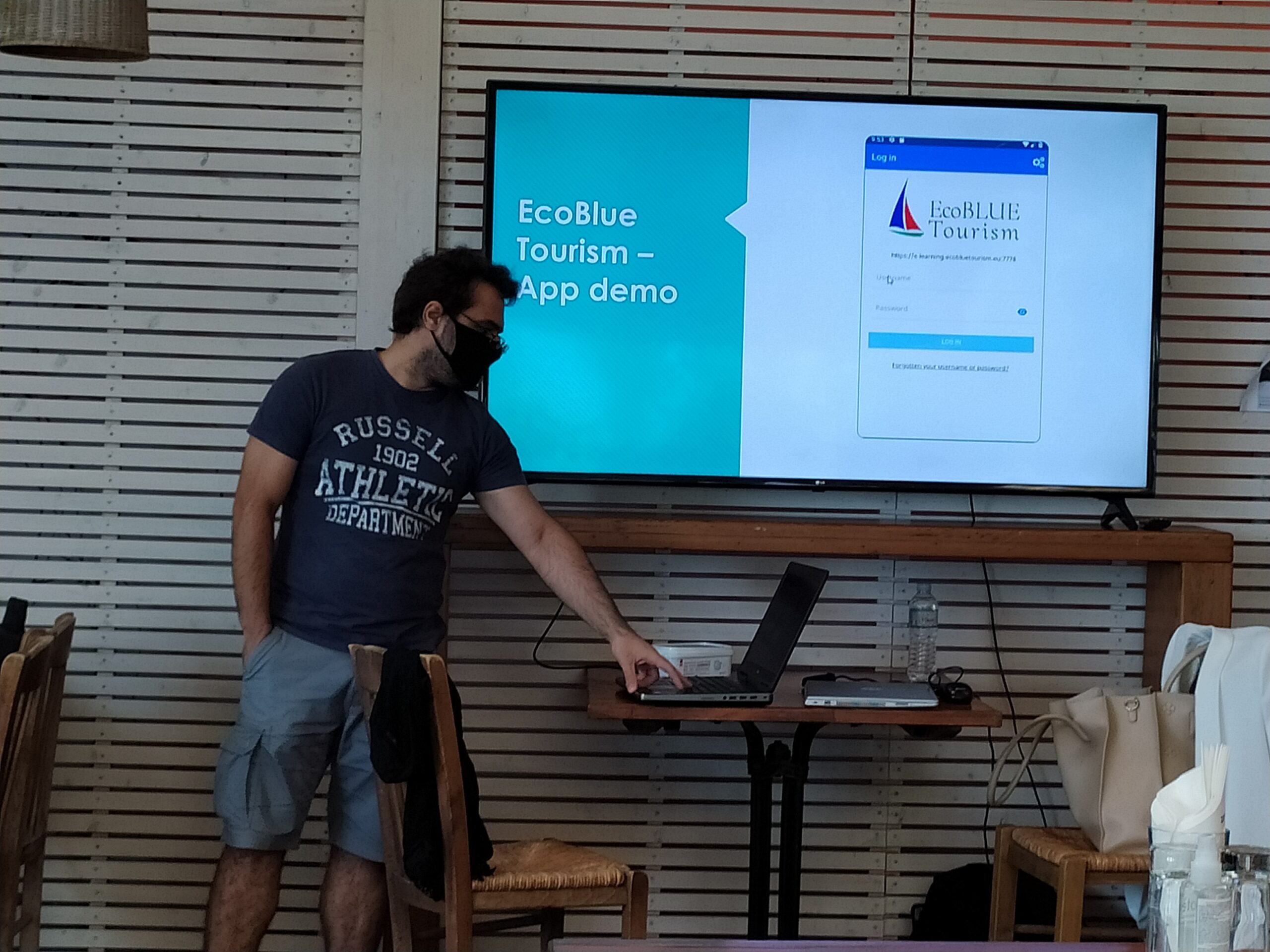 Αfter the presentation of the mobile app, people who are involved with the program, answered comments and questions from the public.