On the 2nd and 3rd of December FUE-UJI, as coordinator of the project, hosted in Castellón (Spain) the initial meeting between the partners of the European project Ecoblue Tourism. This project, financed by the European Commission under the strategic action "Erasmus+ KA2 Strategic Partnerships for Adult Education", aims the promotion of entrepreneurship in the ecotourism sector in coastal areas. Through an innovative and totally online training methodology, Ecoblue Tourism will encourage this type of entrepreneurship among long-term unemployed young people.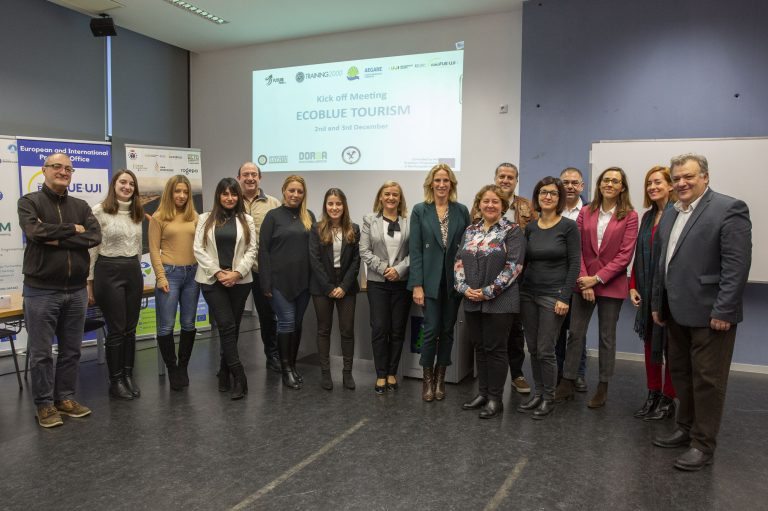 In order to lay the foundations on which the project will be implemented, as well as to define their action plans, the members of the project have visited Castellón. The University of Patras (Greece), Dorea Educational Institute WTF (Cyprus), Training 2000 psc (Italy), the Kemer Public Education Centre (Turkey), the Higher Education Centre Future Focus Ltd (Malta) and the Association of Galician Businessmen in Aragón and Riberas del Ebro, AEGARE, (Spain) are the partners of this European project that coordinates the Office of European and International Projects of the FUE-UJI (EuroFUE-UJI).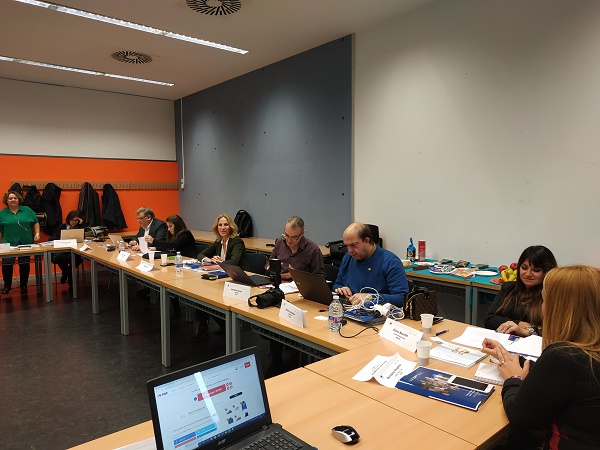 In the first day of the initial meeting, the partners have not only shared the strengths of their institutions that will bring a great value to the project, but have also dealt with the Management, Quality Control and Risk Management Plans. The logo that will accompany the European project during its two years of implementation and its corresponding Visual Identity Manual and Communication Plan for the dissemination of the actions and results of the work carried out in the project have also been defined.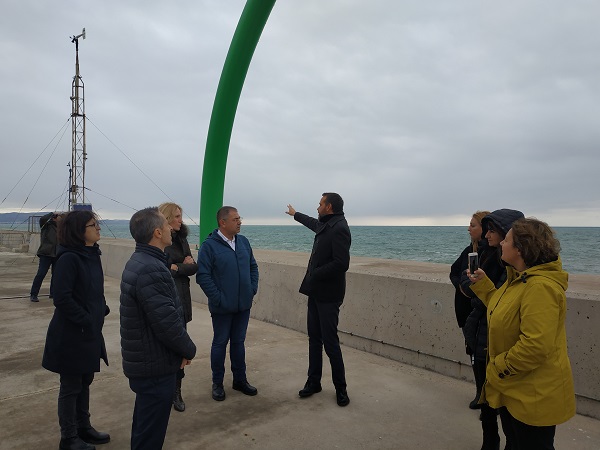 A large part of the work sessions scheduled for the 2nd and 3rd of December have focused on the development of the online platform and mobile application that will be accessible to the public of Ecoblue Tourism to expand their training in blue ecotourism entrepreneurship. All partners will contribute to the development of both platforms, the implementation of which will be led by the University of Patras (Greece). In addition, as a base content, AEGARE will coordinate the creation of a training guide on specialized entrepreneurship in the sector of ecological and sustainable tourism in areas near the coast.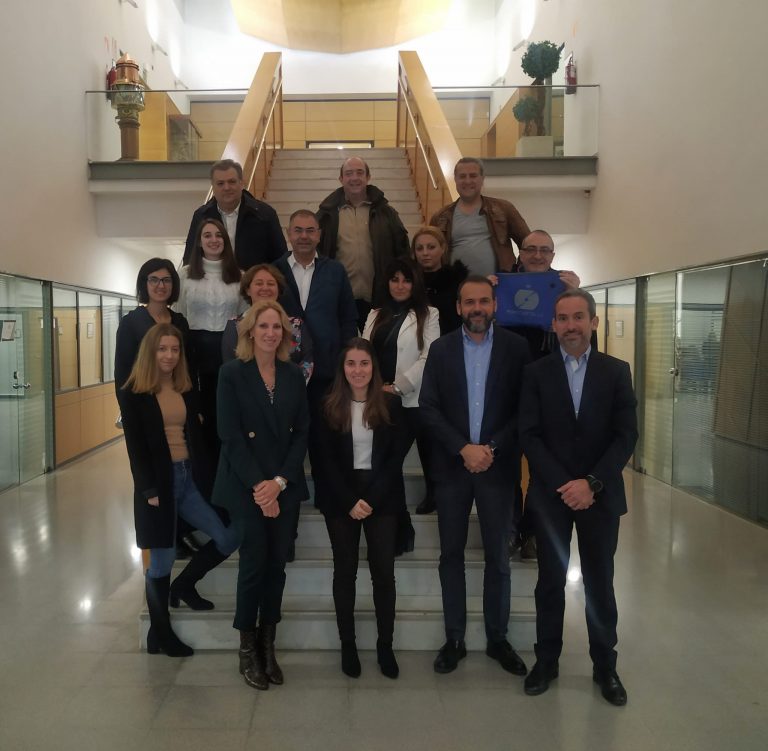 One of the main objectives of this initial meeting has been to approach partners and audiences of interest of the project Erasmus + Ecoblue Tourism. With this aim, the consortium has travelled to the Port of Castellón to learn more about how it works, what its sustainability initiatives are and how ecological and sustainable proposals can adapt to the current market. Among other points discussed during the visit, the Port of Castellón has highlighted the Blue Growth strategies framed in its strategic plan 2020-2024.