FUE-UJI has participated presenting the Erasmus+ Ecoblue Tourism project in the 3rd session of the cycle "European Funds 2021 2027" organised by EuropeDirect Castellón. This 3rd session of the cycle focuses on presenting the European Funding Funds for private entities and companies, as well as success stories financed in different European programmes aimed at these audiences, as is the case of the Ecoblue Tourism project.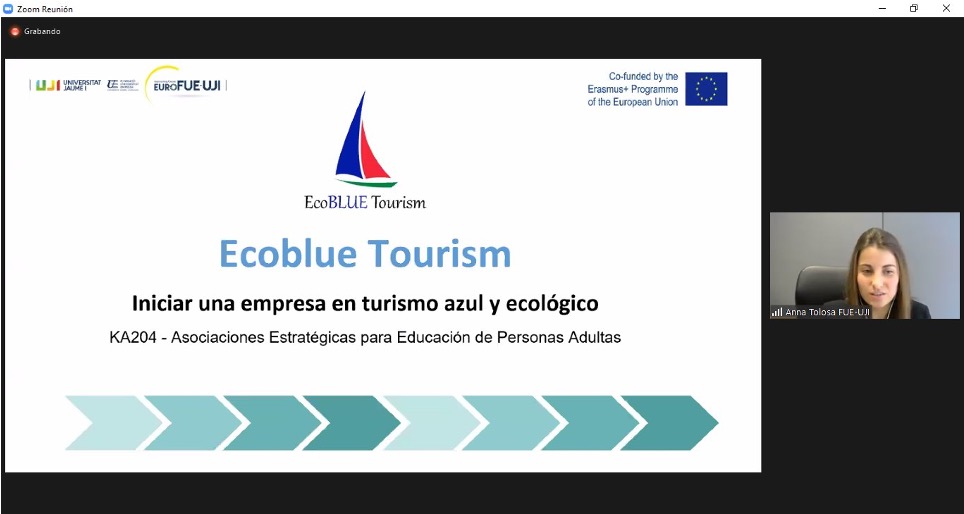 The conference held on Thursday 11 March was opened by Pau Ferrando, Deputy for Economic Promotion, Employment and Internationalisation of the Provincial Council of Castelló, who highlighted the importance of going hand in hand with companies that have much to offer the EU in terms of sustainability and digitisation. Angel Adell, CEO of Euradia, then presented the different financing options for private entities and companies through the European Financing Funds: "European funds require an access strategy and knowledge of all the available financing mechanisms".
Success stories have been presented by the Centro Nacional de Experimentación de Tecnologías de Hidrógeno y Pilas de Combustible (CNH2) with the Interreg SUDOE IMPROVEMENT project, the Fundación Empresa Universidad Galicia (FEUGA) with the H2020 Soil diver agro project, GFM Fotovoltaica with the FEDER Aliena project and Fundación Universitat Jaume I-Empresa de Castelló (FUE-UJI) with the Erasmus+ Ecoblue Tourism project.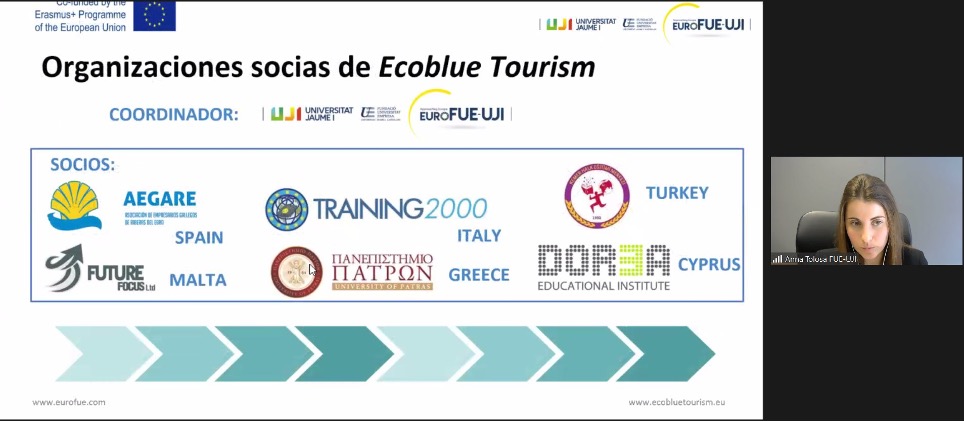 The Ecoblue Tourism project on training in entrepreneurship in the blue and sustainable tourism sector presented at the conference the keys for the preparation of proposals in the Erasmus+ call for proposals. The session also presented the consortium that forms the project and the different activities it carries out, its adaptation of contents and training to COVID-19, as well as the expected results of this project that ends next August after two years of implementation.